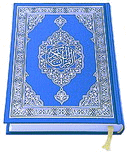 Qui est en ligne ?
Il y a en tout
4
utilisateurs en ligne :: 0 Enregistré, 0 Invisible et 4 Invités :: 1 Moteur de recherche
Aucun
Le record du nombre d'utilisateurs en ligne est de
251
le Mar 26 Mar - 19:40

Le nouveau concept des mastocytes et leurs fonctions (physiologique et pathologique) profitez mes amis, c'est un cours du jamais vu!!!!!!!!!!
Mast cell proteases and host defense
Mast cells are strategically located very near sites where the body comes in contact with the external environment, which is a prime location for the initiation and modulation of innate immune responses. Indeed, mast cells can provide important contributions to innate bacterial clearance, at least in part by enhancing the recruitment of neutrophils to the site of infection. Many in vitro or in vivo studies have provided additional evidence that mast cells can enhance host defense through direct effects on pathogens by initiating and modulating the inflammation associated with innate immune responses and perhaps by initiating adaptive immune responses to pathogens.
Another protective function of mast cells during innate responses to bacterial infection is to limit the toxicity of certain products generated by the host, which can have adverse effects at high concentrations. For example, mast cells can limit the toxicity of the peptide endothelin 1 (ET-1), whose concentrations are much higher during acute bacterial peritonitis and sepsis, by releasing proteases stored in their granules that can degrade this peptide. ET-1 has high homology to sarafotoxins (the most toxic components of venom from the Israeli mole viper (Atractaspis engaddensis)). Mast cells can substantially enhance resistance to the pathology and mortality induced in mice by the venoms from A. engaddensis and two other poisonous snakes and that of the honeybee66. Both short hairpin RNA and pharmacological methods have been used to show that a mast cell–mediated decrease in endogenous (ET-1) and exogenous (sarafotoxin) toxic peptides is dependent on the activity of carboxypeptidase A3 (CPA3); however, mast cells that lack CPA3 concomitantly lack mast cell protease 5 (MCP-5). In an elegant study, a mutant mouse has been generated bearing two amino acid substitutions that render CPA3 catalytically inactive without affecting the expression of other proteases. Using this mutant, the authors confirm that mast cell–mediated innate defense against ET-1 and sarafotoxin is dependent on CPA3 activity, and they define the molecular mechanism by which CPA3 inactivates these toxins.
Mast cell proteases also can contribute to resistance to infection with parasites. For example, delayed expulsion of the adult helminth and increased deposition of larvae in muscles occur in MCP-1-deficient mice infected with Trichinella spiralis. MCP-6 is important for the clearance of chronic T. spiralis infection; the recruitment of eosinophils to T. spiralis larvae and the elimination of larvae in chronically infected skeletal muscle are lower in MCP-6-deficient mice. Because eosinophil infiltration around T. spiralis larvae is also lower in IgE-deficient mice, the authors suggest that mast cells and, more specifically, MCP-6 link adaptive and innate immunity in the chronic phase of T. spiralis infection.
Mast cells in cardiovascular disorders
Several lines of evidence have linked mast cells to the development of a variety of chronic inflammatory disorders, including cardiovascular disease. Because mast cells are found in the heart and, in humans, around coronary arteries and in atherosclerotic lesions, several groups have proposed that mast cells may contribute to the pathogenesis of atherogenesis. Indeed, targeted activation of perivascular mast cells promotes atherogenesis and plaque destabilization in apolipoprotein E–deficient mice. By crossing atherosclerosis-prone mice deficient in low-density lipoprotein receptor with C57BL/6-KitW-sh/W-sh mice, others have provided in vivo evidence that mast cells can contribute to atherosclerosis, as smaller lesions with fewer inflammatory cell (macrophage and T cell) infiltrates are noted in the absence of mast cells. There is evidence that mast cells promote atherosclerosis in this setting by releasing proinflammatory cytokines (IL-6 and interferon-) that augment the expression of matrix-degrading proteases99. This group has also reported that mast cells contribute to the pathogenesis of elastase-induced abdominal aortic aneurysms in mice, as C57BL/6-KitW-sh/W-sh mice fail to develop such aneurysms. They show that the formation of such aneurysms in this model requires mast cell–derived IL-6 and IFN-, but not TNF, and that mast cells increase the expression of matrix-degrading proteases, the apoptosis of smooth muscle cells and microvessel growth. Similarly, others have shown that the formation of such aneurysms after periaortic application of calcium chloride (accompanied by more mast cells and T cells, activation of matrix metalloproteinase 9, and angiogenesis in the aortic tissue) is impaired in mast cell–deficient Ws/Ws rats.
Mast cells in cancer
The importance of a possible functional link between chronic inflammation and cancer has long been recognized; for example, treatment with nonsteroidal anti-inflammatory drugs, which can inhibit chronic inflammation, decreases the risk of several cancers. Most tumors contain inflammatory cells, including mast cells, which have potential effects that might either benefit the tumor or contribute to tumor resistance or rejection. Experiments with WBB6F1-KitW/W-v mice have provided evidence that mast cells can facilitate angiogenesis during early stages of skin carcinogenesis. Pharmacological approaches (cromolyn) and genetic approaches (C57BL/6-KitW-sh/W-sh mice) suggest that mast cells also may be required for the angiogenesis and macroscopic expansion of c-Myc-induced pancreatic -cell tumors. Although cromolyn is widely characterized as a 'mast cell stabilizer' (as an agent that blocks the release of mast cell mediators after appropriate activation of the cell) that suppresses mouse mast cell function in vivo, its molecular targets are neither fully defined nor restricted to mast cells. Moreover, because c-Kit signaling has been shown to be important for angiogenesis and cell lineages other than mast cells are affected by the Kit mutation in C57BL/6-KitW-sh/W-sh mice, it will be useful to assess whether engraftment of the C57BL/6-KitW-sh/W-sh mice with mast cells can restore wild-type responsiveness in this model of tumor progression. However, these results and others collectively indicate that certain tumors may 'hijack' certain functions of mast cells to facilitate angiogenesis and contribute to tumor survival.
Although other evidence also suggests that mast cells can promote tumorigenesis and tumor progression, there are some tumor models in which mast cells seem to have functions that favor the host. For example, one report has demonstrated a protective a function for mast cells in colorectal tumorigenesis. Mice resulting from the crossing of C57BL/6-KitW-sh/W-sh mice with mice that have multiple intestinal neoplasia (a model for early intestinal tumorigenesis) have a greater frequency and size of adenomas, whereas they have less tumor cell apoptosis and eosinophil infiltration. The authors of that study suggest that the net contributions of mast cells in various tumor models may favor the host or the tumor depending on the specific tumor model, genetic variables (both germline and tumor specific) and microenvironmental factors (such as intestinal flora in gastrointestinal tumors). The story is probably as complicated (if not more so) in humans, given that humans, as well as their colonic neoplasms, are so diverse.
À bientôt, excusez si mon texte est un peu long,
@
En fin
New evidence indicating that mast cells can contribute to the pathology of cardiovascular diseases and certain cancers (at least in rodents) continues to tarnish the reputation of this enigmatic cell. However, this 'bad guy' image is increasingly being challenged and, to some extent, overshadowed by identification of the many protective functions mast cells can serve in both innate and adaptive immune responses and even in host responses to some tumors. But many issues of mast cell biology remain to be resolved. For example, certain features of mouse mast cell phenotype and/or function can vary considerably among different strains of mice.[img][/img]

Immunology

Membre Spécial





Messages

: 823


inscrit(e) le:

: 02/05/2009



j'ai un beau schéma mais je ne peux le joindre

Immunology

Membre Spécial





Messages

: 823


inscrit(e) le:

: 02/05/2009



tt ca pour une mastocyte de 8 à 20 µm de diamètre waw kel malignel

merci immuno pour c nouveautès

dr.bochra

Super Moderateur





Messages

: 1281


inscrit(e) le:

: 27/04/2009


Localisation

: .



j'ai mis presque une heure pour tenter d'en tirer profit ,je ne vais pas me décourager je vais y arriver inchallah merci !!!!

dr mirion

Membre Actif





Messages

: 2139


inscrit(e) le:

: 27/04/2009


Localisation

: entre A et B




la prisonniere d ses lois

Membre Actif





Messages

: 110


inscrit(e) le:

: 23/07/2009


Localisation

: SBA





Sujets similaires
---
Permission de ce forum:
Vous
ne pouvez pas
répondre aux sujets dans ce forum